Experts explained the causes of hair loss and the method of stem cell therapy. Hair loss, which appears to be a natural process, can lead to serious problems when left untreated. Weakness, thinning and shedding of the hair follicles can be treated with various methods.
What are the causes of hair loss? How is stem cell treatment done?
Along with environmental factors, many changes in our body affect our hair. Vitamin deficiency, hormonal changes, mood disorders, as well as intense life pace, unhealthy nutrition and weather conditions cause hair structure to deteriorate.
Our hair, which is in a lifelong cycle, is sometimes shed according to environmental or biological factors. Experts normally take it as normal to shed 100 strands of hair a day, but when this situation is overdone, it is underlined by a doctor's check-up.
In this context, medical aesthetic physicians who stated that hair loss can be prevented by simple methods, "People who experience more hair loss than usual should first consult a specialist physician. Sometimes the reduction and weakness of the hair follicles can be treated with easy methods. Especially at this point, it is important to distinguish between hair loss and normal hair loss. There are many treatment methods for hair loss, but hair transplantation is essential to restore hair loss", and gave information about stem cell therapy.
"It is essential to take supplements from nutrients"
The causes of hair loss include seasonal changes, irregular nutrition, hormonal problems. However, underlining the support of nutrients in improving hair quality as well as body health, experts said, "The simplest and most effective way to get healthy hair is to eat regularly. Changes to the diet affect hair loss as well as hair quality. Consuming foods such as eggs, avocados, spinach (green leafy vegetables), almonds, fish, as well as protein and iron-rich foods is very important for hair health. However, vitamin D and zinc are also a must."
"Hello to new hair with Stem Cell Therapy"
Hair loss becomes a problem experienced by almost everyone without saying men and women. However, it is possible to remove the hair follicles that have fallen out with the developing technology and treatment methods.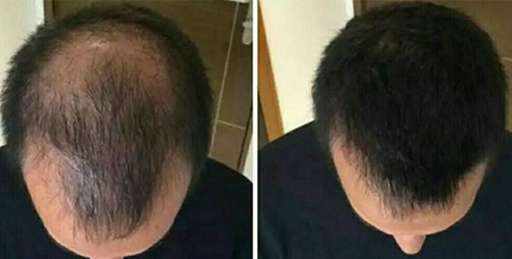 In this context, stem cell therapy used in the treatment of many diseases is also used in hair, the experts said. We get successful results by injecting the solution from a few small pieces of skin taken from the person himself into the weak areas of the hair.
With this method, which we call autologous microgreft treatment, we prevent hair loss and save the weakened wire. Anyone who experiences hair loss can apply for this treatment. Treatment is performed in one session and hair loss decreases at the end of the first month; Between 4 and 6, the treatment begins to show significant results.
In this treatment, also called stem cell therapy, the person comes to the treatment at lunchtime and can continue his work. It is such a quick and painless form of treatment. It is applied as an economic method as well as methods that appear as alternatives."
"Hair loss and hair weakness should be distinguished"
Hair aesthetics specialists who provide information about stem cell therapy in hair loss continued:
Nothing can bring back lost hair except hair transplantation. Therefore, we first examine the hair follicles of the patient who comes to hair treatment. If the person's hair is weak and hair-forming, we apply stem cell therapy.
If hair loss is seen, we provide guidance for hair transplantation. In many cases, we can also perform stem cell treatment and then hair transplantation in order to increase the success of hair transplantation and prepare the scalp for transplantation.
Stem cell therapy, which is widely used in the world, is applied as an anti-aging treatment method in the face and decolletage area as well as hair. This method is also actively used in orthopedics, intensive care units and wound treatments.